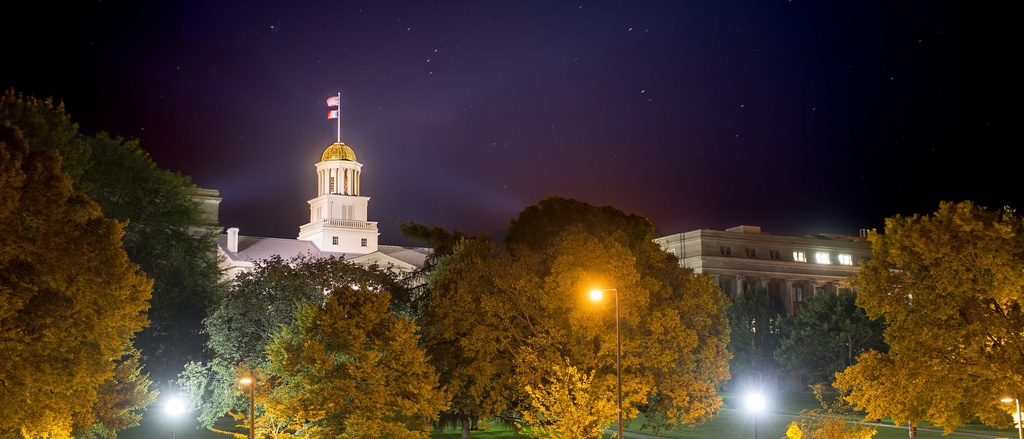 Every Hawkeye—students, faculty, staff, and other members of our community—can only thrive in a safe and inclusive environment. 
When you choose a university, you're choosing more than a place to study. You're choosing a home. We're here to help you feel welcome, safe, and supported both in and out of the classroom while you're on campus. 
We're continuously looking for new ways to remain one of America's safest college campuses. Our community members, programs, and the institutional resources below play a vital role in that effort. If there's any way we can help support your well-being while at Iowa, we want to hear from you. 
To report a crime or emergency
In an emergency, call or text 911
University of Iowa Police Department
Non-emergency: 319-335-5022
police@uiowa.edu
Learn More
To report threatening behavior
Threat Assessment Team
319-384-2955
uitat@uiowa.edu
*TAT is not a 24/7 service. If you feel you or someone you know is in imminent danger or experiencing a mental health emergency, call 911. 988 offers 24/7 call, text, and chat access to trained crisis counselors.
Learn More
We all have a role to play in supporting campus safety. If you witness something that is a threat to public safety or an individual, you are strongly encouraged to report it to police as soon as possible so they can address safety issues in our community.
The university has a number of resources and reporting options depending on the situation you're facing.
You are strongly encouraged to report any known or suspected criminal activity or safety concerns to police by calling 911. 
Non-emergency line: 319-335-5022
The Threat Assessment Team relies on those in our community to recognize and report troubling and suspicious behaviors. This is not a 24/7 service. In an emergency, call 911.
If you are a Campus Security Authority you have a legal obligation to report all criminal incidents occurring on campus or during UI activities to the Office of Clery Compliance.
The Office of Institutional Equity (OIE) is available to explain and answer questions about reporting options if you have a concern about sexual misconduct, bias, harassment, equity, and discrimination.
The university offers many resources, including confidential advice and medical assistance, to help you through whatever situation you may be experiencing. To learn more, view this comprehensive list.
OSA is dedicated to encouraging responsible community behavior, educating students, and facilitating accountability when violations of the Code of Student Life have occurred.
The university is committed to supporting your personal safety. Learn more about crime prevention strategies, training opportunities, and campus safety services, including Nite Ride and Rave Guardian.