Strong communication and teamwork skills are consistently cited by employers as the most highly valued skills for new hires. That's why they hire Hawkeyes.
By making the most of Iowa's unmatched resources in writing, career advising services, and thousands of internship and on-campus interviews, Iowa grads enter the workforce ready to excel.
Experiential, hands-on learning is a core part of being a student at Iowa, both in the classroom and beyond. Thousands of employers from every industry recruit Hawkeyes for professional internships each year. That means you can make connections, explore new professional paths, and develop practical skills that make you stand out. 
95
%
job and graduate school placement rate
3,500+
on-campus job interviews each year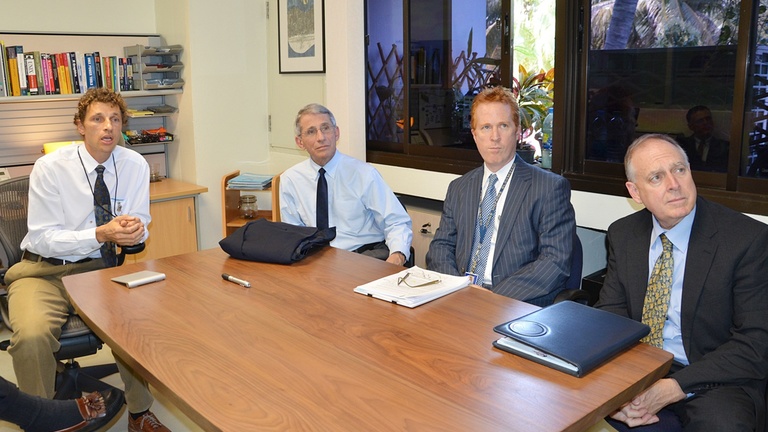 As deputy director of the Office of AIDS Research at the National Institutes of Health, Iowa MD grad Timothy Holtz (pictured second-from-right) coordinates the allocation of $3 billion in research funding across the NIH's 27 institutes and centers.
Millions of people have seen Iowa graduate Lucas Ingram's work at marquee events such as the Tony Awards, MTV Video Music Awards, and four Super Bowl halftime shows—and most recently on a new television series.
Avery Bang, a 2007 Iowa engineering graduate, is connecting people in isolated communities across the globe through her nonprofit that has built more than 300 footbridges.
Career services and resources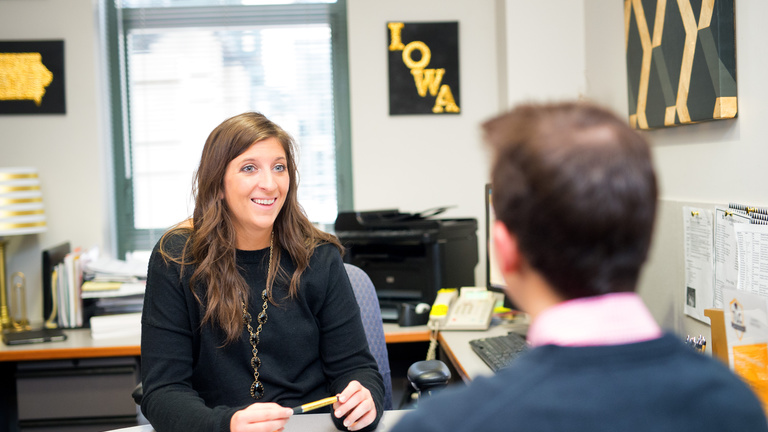 Pomerantz Career Center is a one-stop resource for resume writing, career advising, and internship-related resources.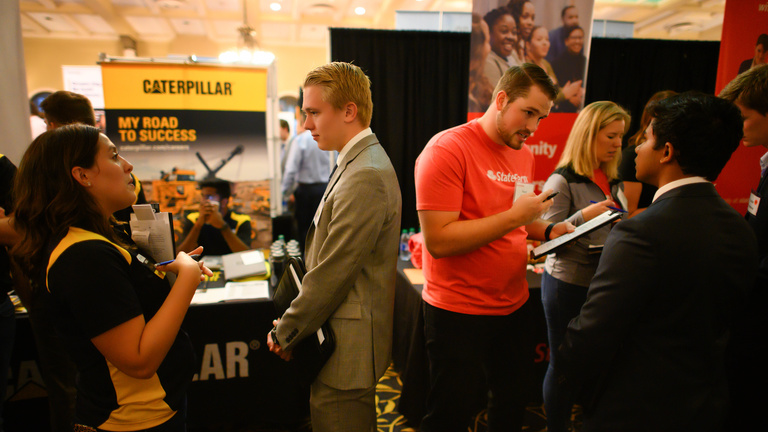 Thousands of Iowa students pursue internships each year with employers ranging from NASA to the Minnesota Vikings.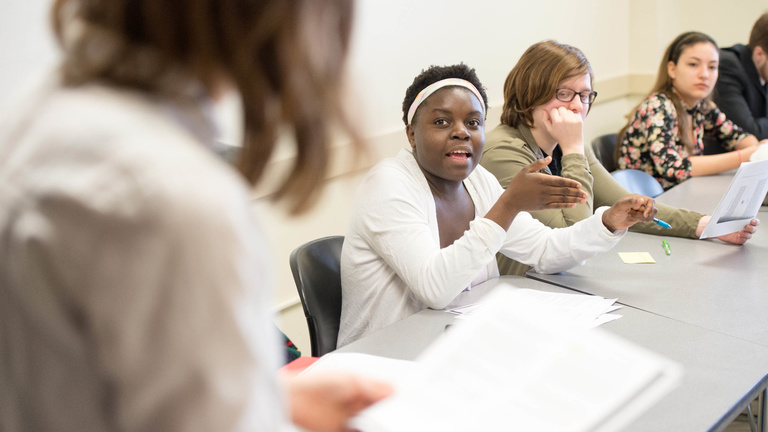 The Magid Center is an academic resource dedicated to helping students hone their communication skills.