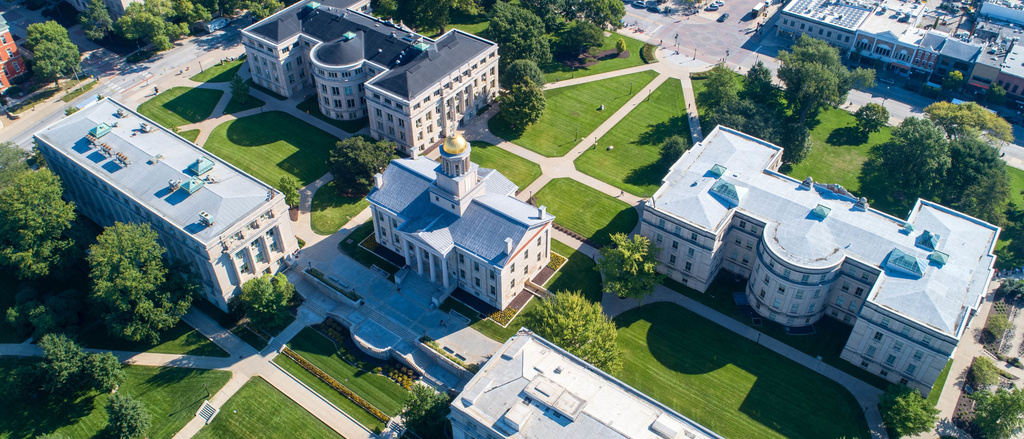 The University of Iowa is one of America's premier public research universities.
Founded in 1847, it is the state's oldest institution of higher education and is located alongside the picturesque Iowa River in Iowa City.
A member of the Association of American Universities since 1909 and the Big Ten Conference since 1899, the University of Iowa is home to one of the most acclaimed academic medical centers in the country, as well as globally recognized leadership in the study and craft of writing. Iowa is known for excellence in both the arts and sciences, offering world-class undergraduate, graduate, and professional academic programs in a wide variety of fields.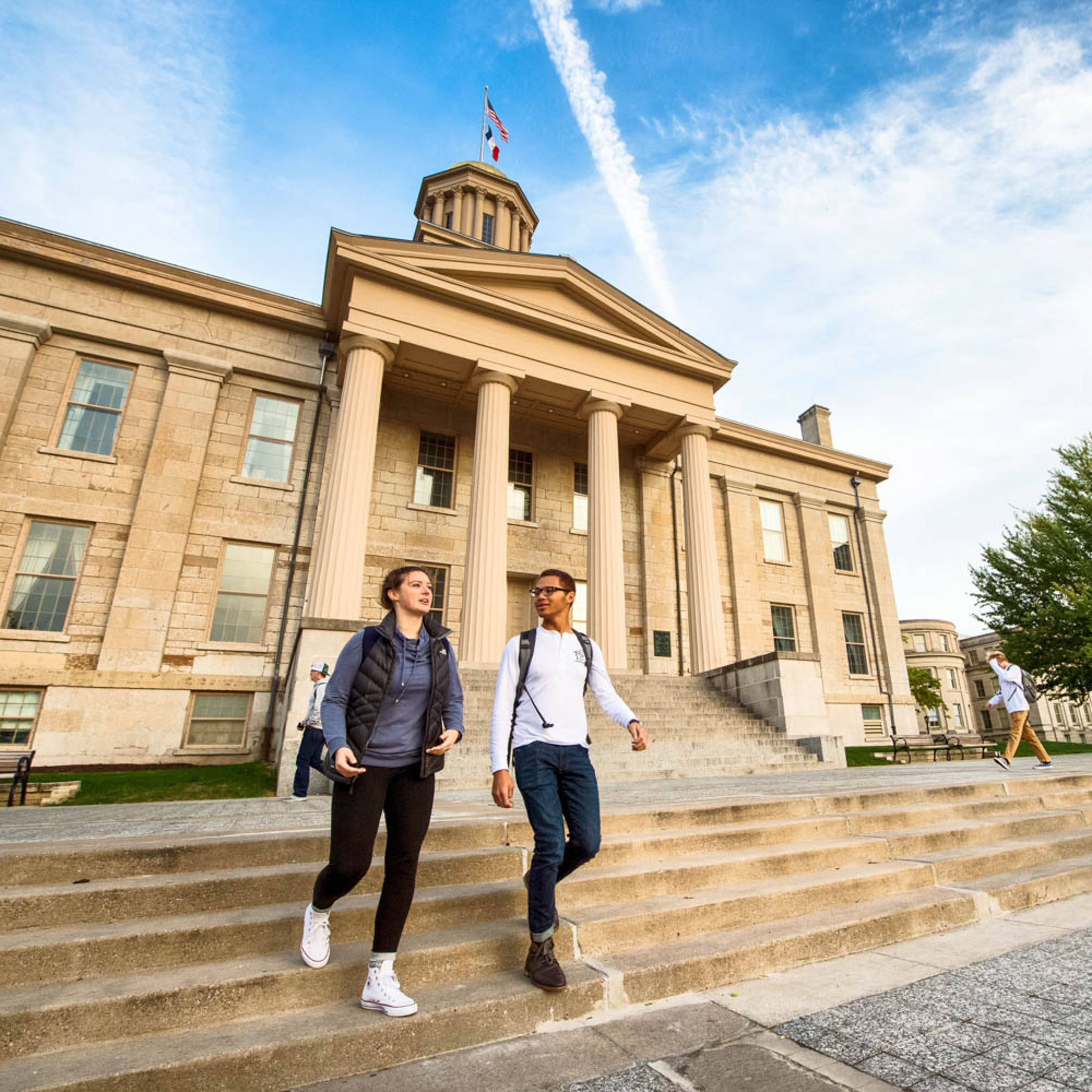 Total enrollment, Fall 2021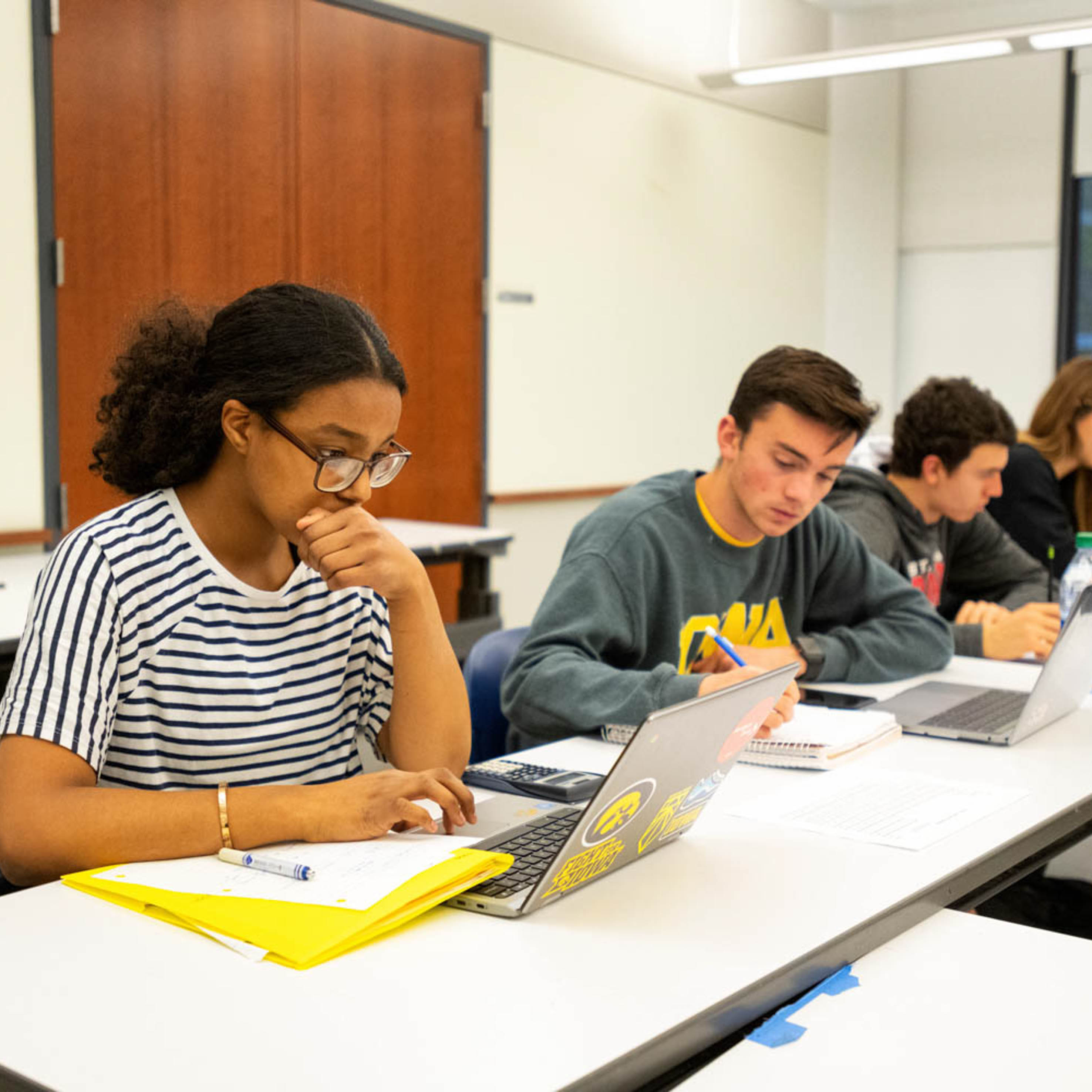 middle 50% range of ACT scores
Median GPA, Class of 2025
Enrollment, Fall 2021
| Type of student | Enrollment |
| --- | --- |
| Undergraduate | 21,608 |
| Graduate | 6,415 |
| Preprofessional (Doctorate) | 1,886 |
| Post-graduate training | 1,297 |
| Total | 31,206 |
Enrollment by race/ethnicity
| Race/ethnicity | Enrollment count | % of total |
| --- | --- | --- |
| African American or Black | 971 | 3.1% |
| Alaskan Native or American Indian | 54 | 0.2% |
| Asian American | 1,519 | 4.8% |
| Hispanic or Latinx | 2,349 | 7.4% |
| International | 2,103 | 7.8% |
| Native Hawaiian or other Pacific Islander | 20 | 0.1% |
| Two or more races | 1,029 | 3.2% |
| White (Non-Hispanic) or Unknown Race | 23,685 | 74.6% |
U.S. News & World Report rankings
public university for "Writing in the Disciplines"
consecutive years ranked as one of the best academic hospitals in the U.S.
Mission
In pursuing its missions of teaching, research, and service, the university seeks to advance scholarly and creative endeavor through leading-edge research and artistic production; to use this research and creativity to enhance undergraduate, graduate, and professional education, health care, and other services provided to the people of Iowa, the nation, and the world; and to educate students for success and personal fulfillment in a diverse world.
Vision
Our campus shares a vision of the university's future as a "destination university," or university of first choice for students, researchers, and others.
Students want to attend an institution that is known for academic quality
Alumni want to ensure their alma mater is known for academic quality
Iowans want a world-renowned institution rooted in academic quality
Researchers and scholars want to work in an institution that is centered around academic quality
Patients want to receive quality care that is the most advanced through research conducted in an institution that is known for academic quality
Community
We recognize that people make our institution what it is. We are committed to fostering an open and welcoming environment where all can collaborate and support each other.
Diversity
We achieve excellence through recruiting, retaining, and advancing a diverse community, building an inclusive and accessible campus in which each of our unique social identities are valued, and ensuring our policies and practices are equitable and eliminate disparities.
Excellence
We are committed to the highest quality of teaching and learning, research and discovery, and service and outreach. We expect the best effort from ourselves and our colleagues as we continually seek to improve.
Integrity
We understand the importance of doing what is right, even when it is not easy or popular. We strive to align our words and our actions, and value the highest academic, personal, and professional ethical standards.
Learning
We believe learning permeates all that we do. Growth and development are essential to university life regardless of role, responsibility, or discipline.
Respect
We recognize the innate value of each individual. We treat people in a way that acknowledges their perspectives and experiences, fostering trust and understanding.
Responsibility
We strive to be dependable, trustworthy, and accountable. Through our words and actions, we endeavor to be faithful stewards of the legacies and resources entrusted to us.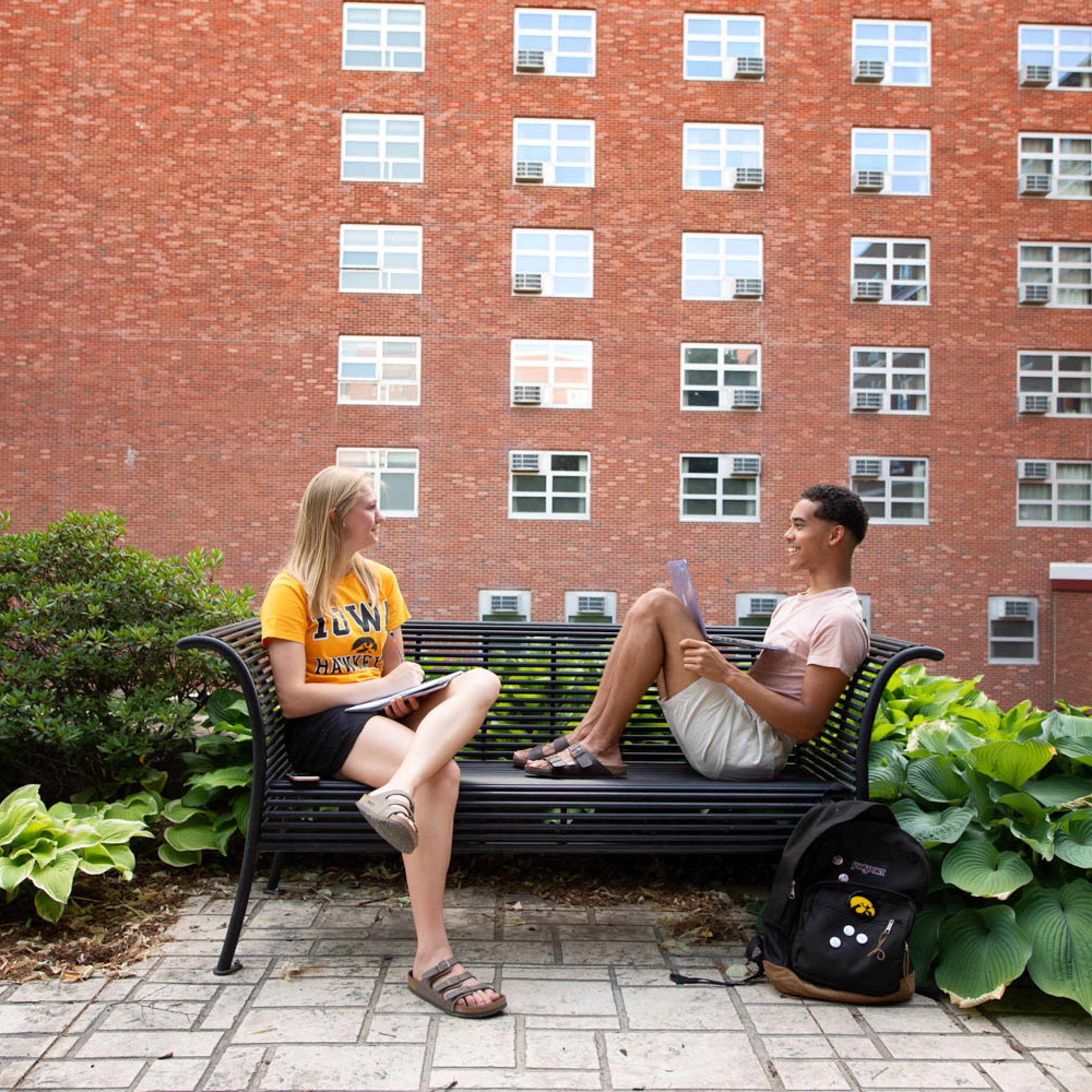 first-generation students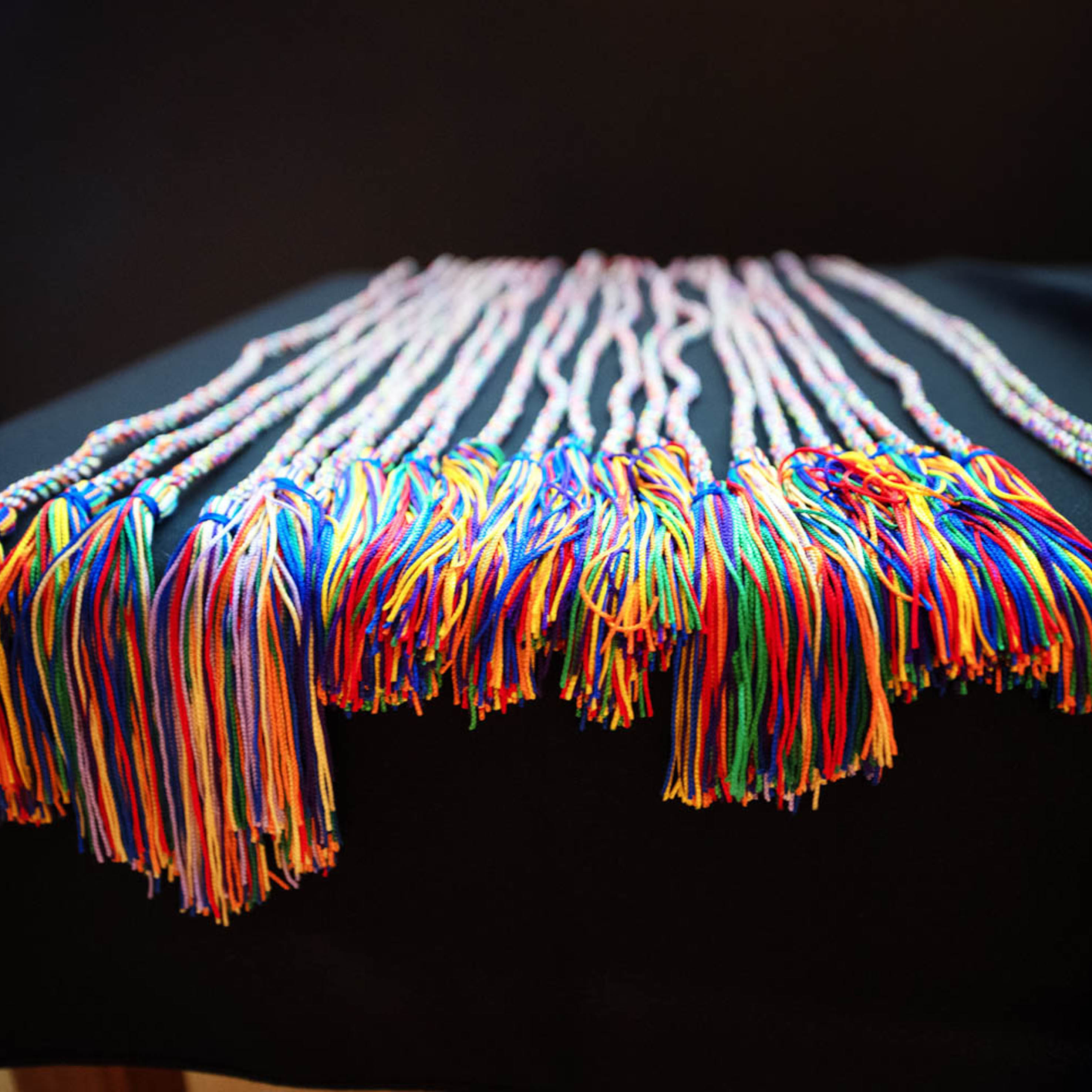 public school to admit men and women on an equal basis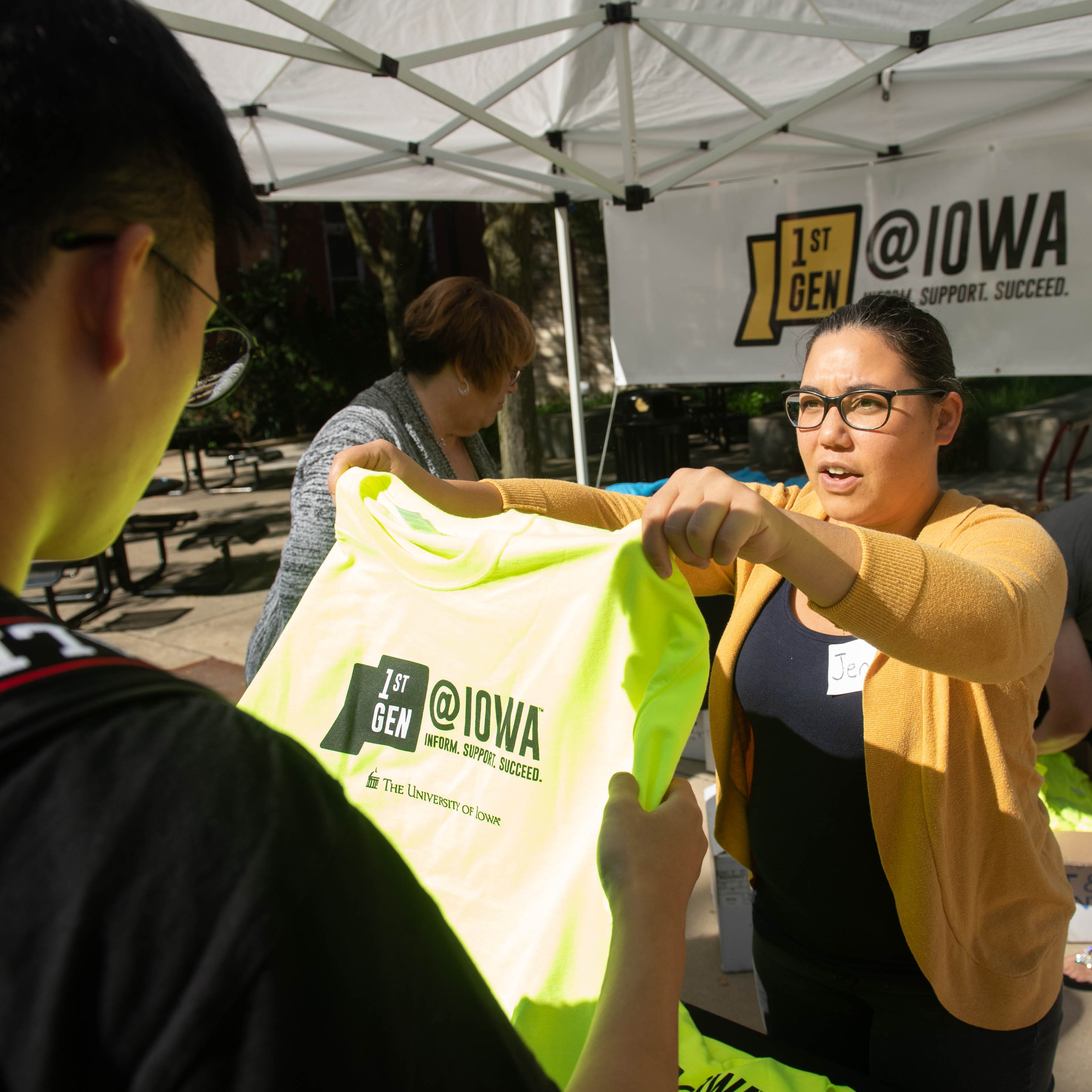 school to officially endorse an LGBT student group (in 1970)
For more information on University of Iowa leadership, governance, and strategic vision, visit the Office of the President's website.