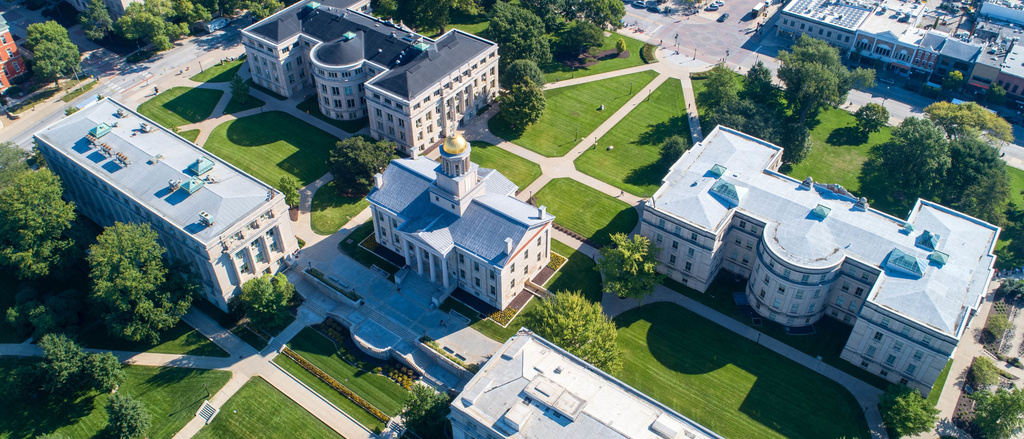 The University of Iowa is one of America's premier public research universities.
Founded in 1847, it is the state's oldest institution of higher education and is located alongside the picturesque Iowa River in Iowa City.
A member of the Association of American Universities since 1909 and the Big Ten Conference since 1899, the University of Iowa is home to one of the most acclaimed academic medical centers in the country, as well as globally recognized leadership in the study and craft of writing. Iowa is known for excellence in both the arts and sciences, offering world-class undergraduate, graduate, and professional academic programs in a wide variety of fields.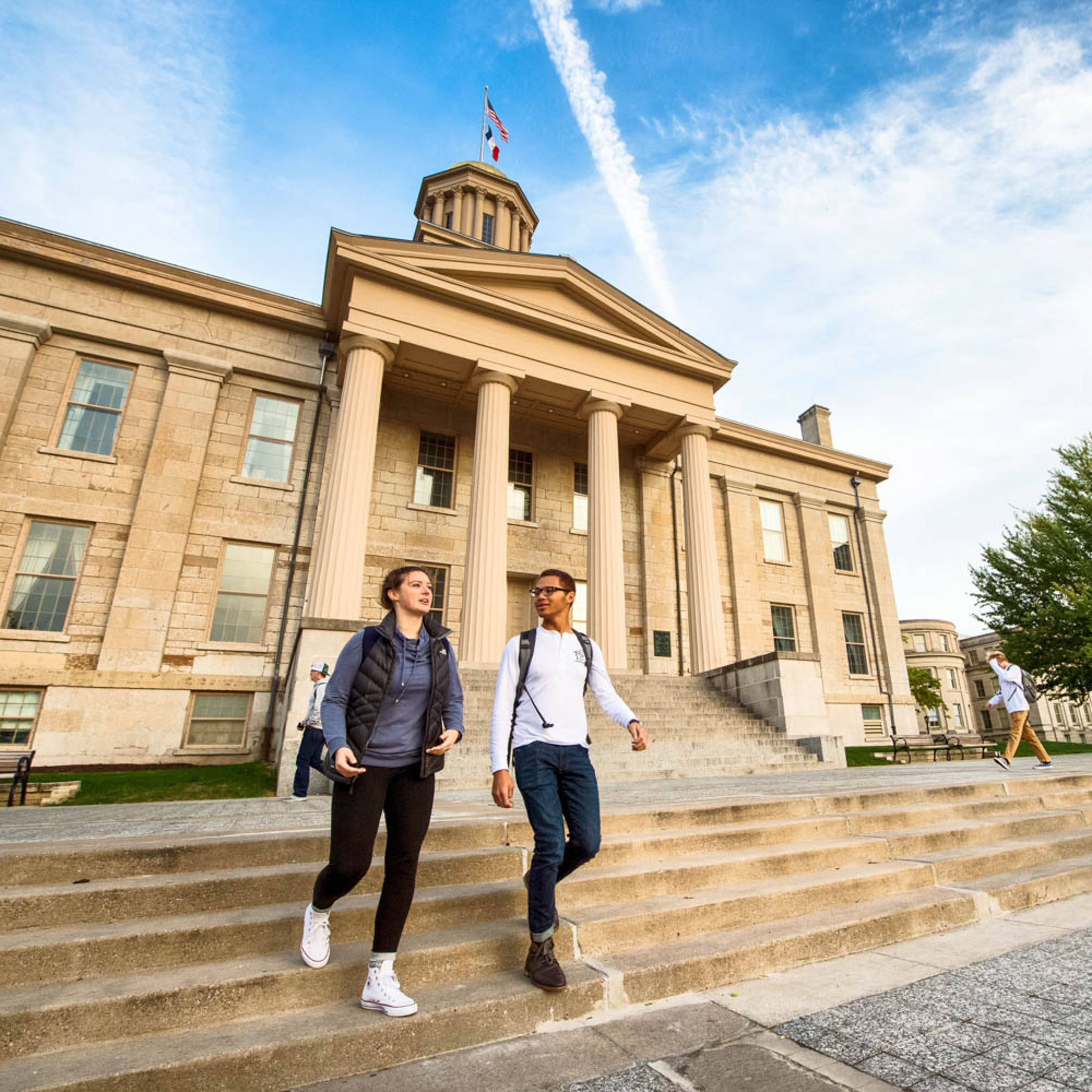 Total enrollment, Fall 2023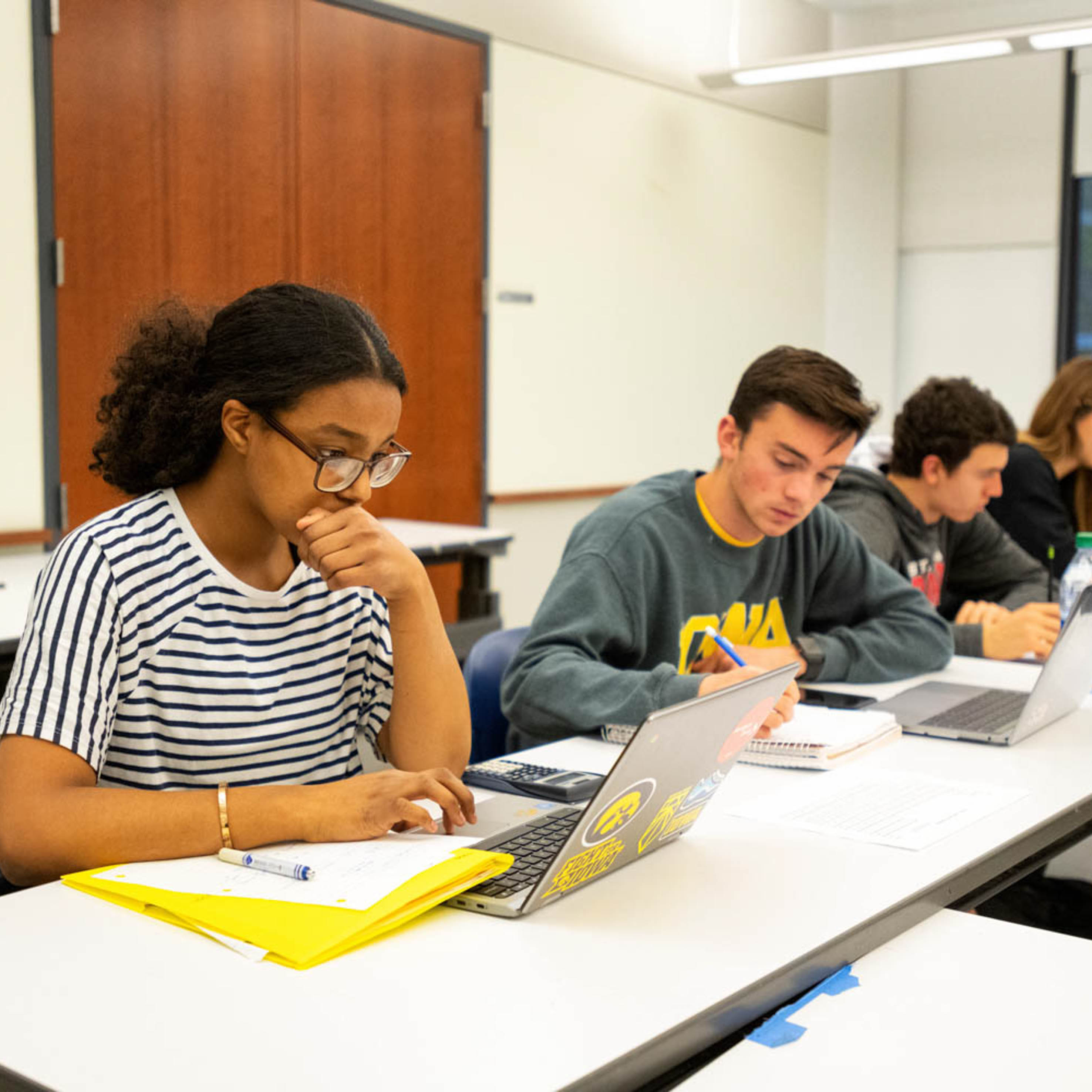 number of undergraduate students, class of 2027
Median GPA, Class of 2027
Enrollment, Fall 2023
| Type of student | Enrollment |
| --- | --- |
| Undergraduate | 22,130 |
| Graduate | 6,079 |
| Preprofessional (Doctorate) | 1,883 |
| Post-graduate training | 1,410 |
| Total | 31,452 |
Enrollment by race/ethnicity
| Race/ethnicity | Enrollment count | % of total |
| --- | --- | --- |
| African American or Black | 933  | 3.0% |
| Alaskan Native or American Indian | 43 | 0.1% |
| Asian American | 1,576 | 5.0% |
| Hispanic or Latinx | 2,481 | 7.9% |
| Native Hawaiian or other Pacific Islander | 20 | 0.1% |
| Two or more races | 1,049 | 3.3% |
| White (Non-Hispanic) or Unknown Race | 23,480 | 74.9% |
| International | 1,735  | 5.5% |
U.S. News & World Report rankings
public university for "Writing in the Disciplines"
consecutive years ranked as one of the best academic hospitals in the U.S.
Mission
Upon its founding in 1847, the University of Iowa was entrusted by the state legislature with a threefold mission of teaching, research, and public service. In pursuing that mission today, the university 
provides exceptional teaching and transformative educational experiences that prepare students for success and fulfillment in an increasingly diverse and global environment;  

advances scholarly and creative endeavor through leading-edge research and artistic production; and 

brings learning and discovery into the service of the people of the state of Iowa, the nation, and the world, improving lives through education, health care, arts and culture, and community and economic vitality. 
Vision
The University of Iowa will be the destination of first choice for a diverse and talented body of students, faculty, and staff, who will craft new chapters of exploration, discovery, creation, and engagement. Together, we will advance the university's standing as one of the most distinguished public universities in the country.
Core values
Our core values frame both who we are and who we aspire to be as a university community. As we plan, set priorities, and make daily decisions about how to carry out our mission, we are guided by these five interdependent commitments:
Creativity
We discover new ways to see the world and make it better.  
We are dedicated to pursuing new knowledge and artistic creation and using those discoveries to have a transformative impact on our state and in our local, national, and global communities.
Community
We are committed to collaboration and active engagement.  
We value the contributions of every individual, while recognizing that our greatest successes come when we work together toward creative contributions—often across disciplines and departments, and often with community partners.
Excellence
We expect the best from ourselves in all that we do. 
We measure ourselves by exacting standards, honor high aspiration and achievement, and expect all members of the university community to strive for excellence. 
Inclusion
We affirm and celebrate all backgrounds and identities. 
We achieve excellence by attracting and retaining a diverse, talented population of students, faculty, and staff, and building a welcoming and accessible environment in which individuals feel valued and respected and have the opportunity to thrive. 
Integrity
We are honest, fair, respectful, and ethical. 
We hold ourselves to the highest standard of professional and scholarly ethics, are accountable for our decisions and actions, exercise responsible stewardship of the resources with which we are entrusted, and treat one another with honesty and fairness.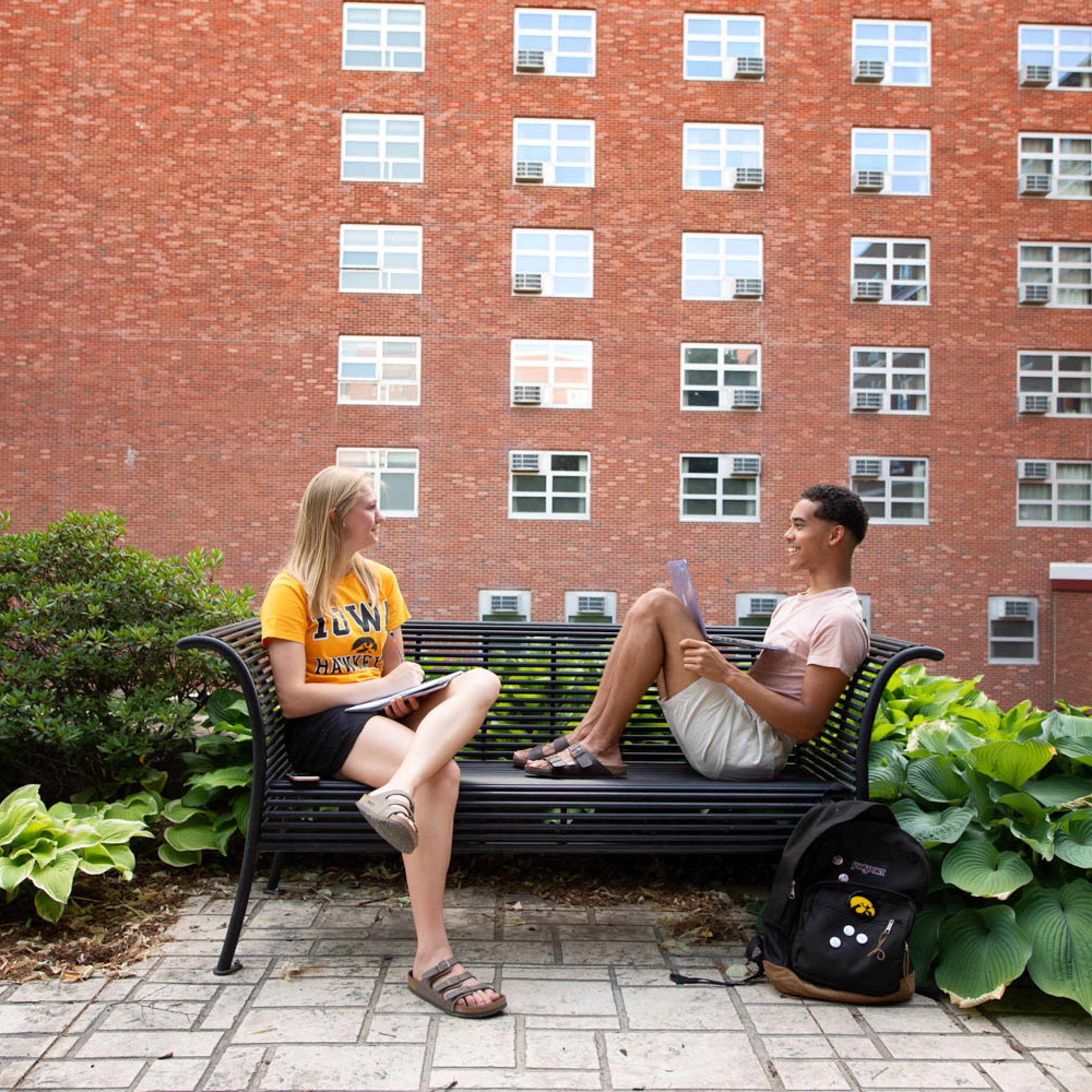 first-generation students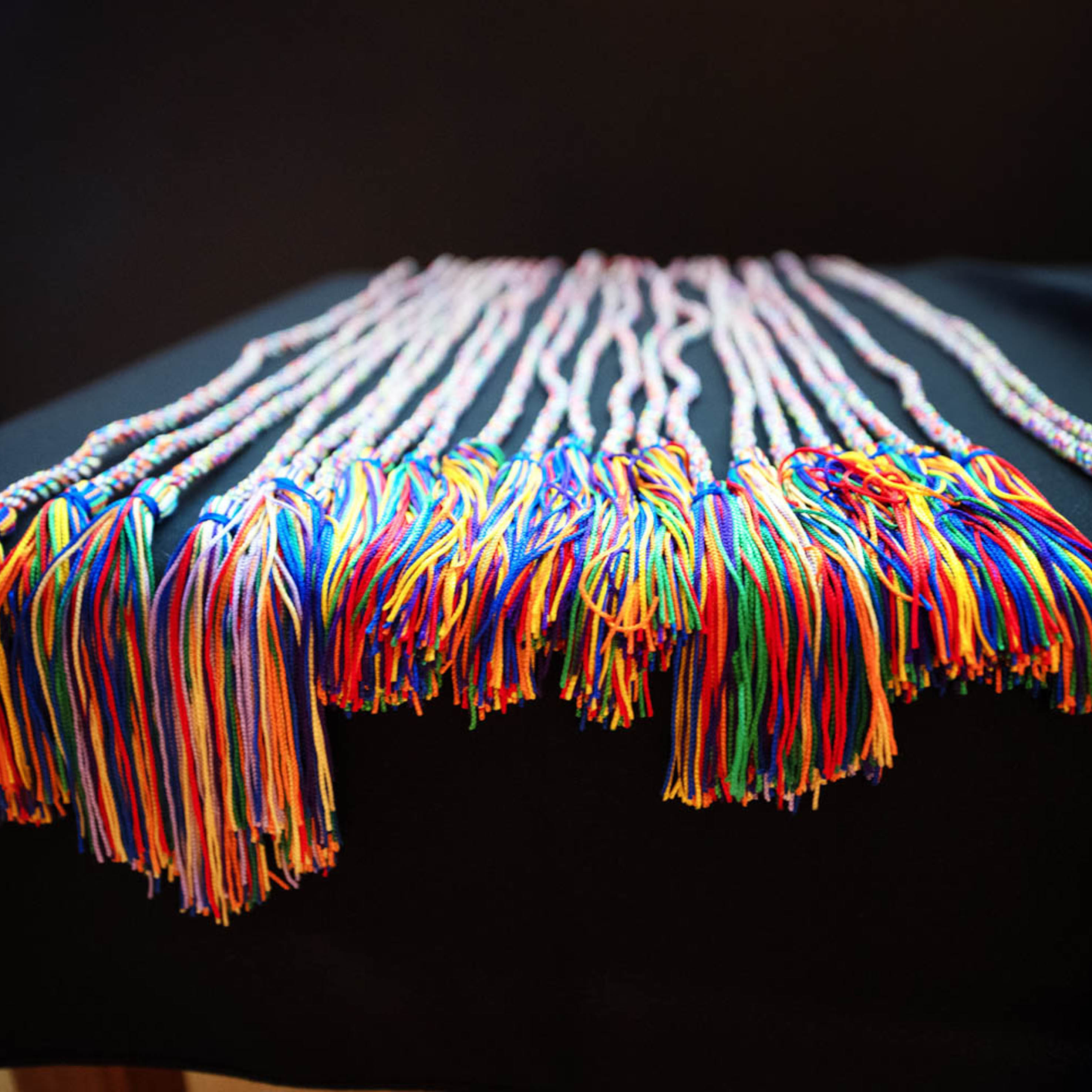 public school to admit men and women on an equal basis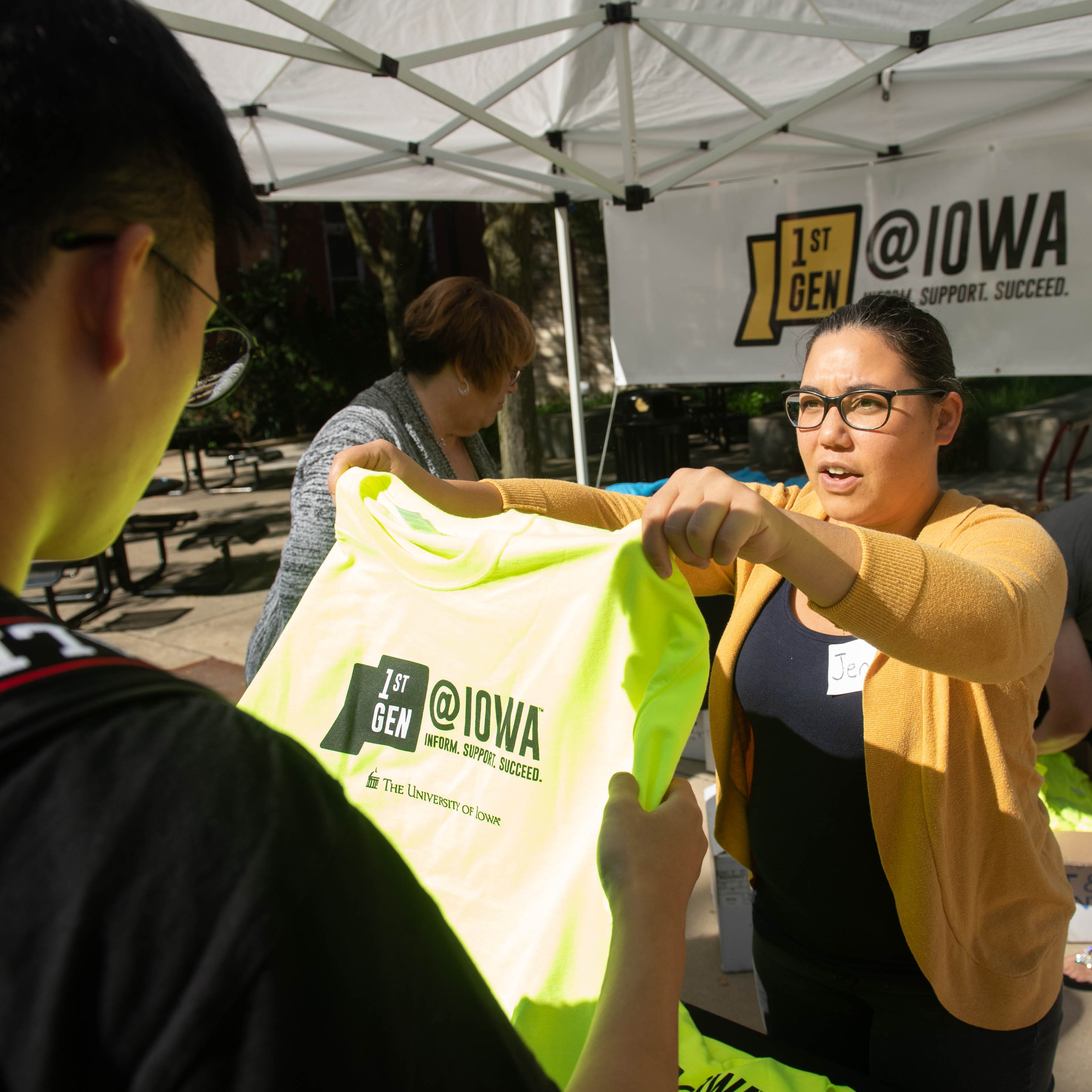 school to officially endorse an LGBT student group (in 1970)
For more information on University of Iowa leadership, governance, and strategic vision, visit the Office of the President's website.