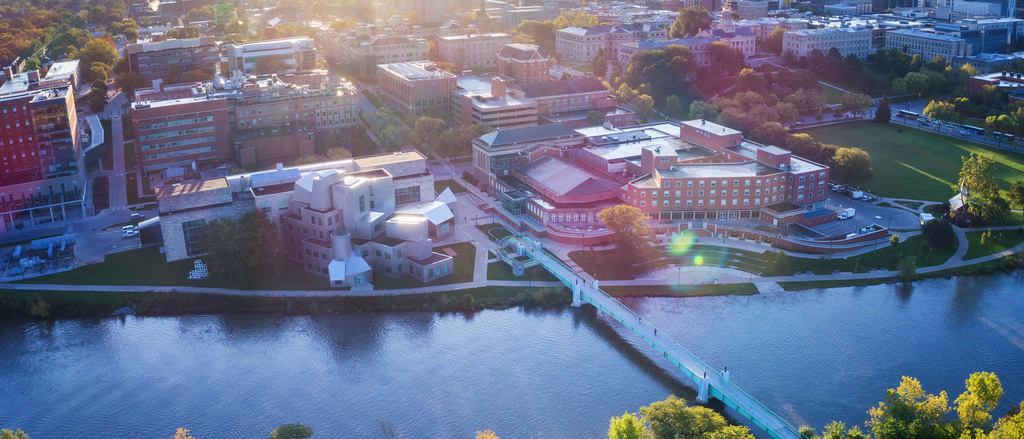 Opportunity is everywhere at Iowa.
You'll find hundreds of majors, minors, and certificates to choose from. Flexible academic paths. Leaders in both the arts and sciences. Big Ten athletics. The most comprehensive medical center in the state. And all of this is in one of America's best college towns. In short, everything you need to start your path toward a great future. 
Countless great artists, scientists, entrepreneurs, teachers, medical practitioners, and more started their stories at Iowa. Where will your story take you? 
of universities in the world (U.S. News & World Report)
job or grad school placement rate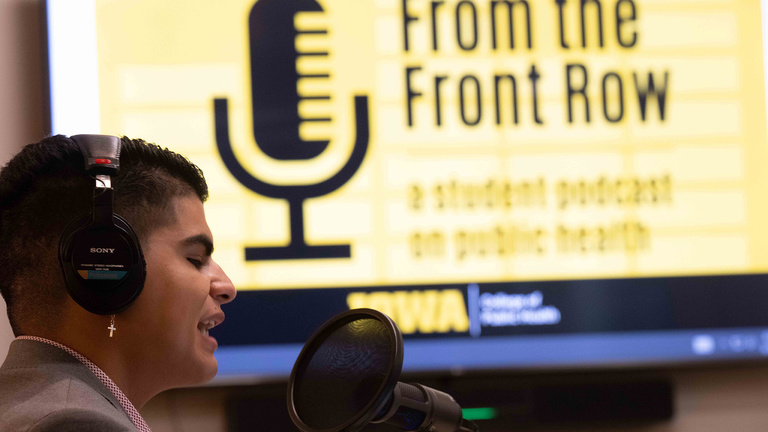 The "From the Front Row" podcast allows UI College of Public Health students an opportunity to hone their communication skills, meet thought leaders in the field, and educate the public on important topics.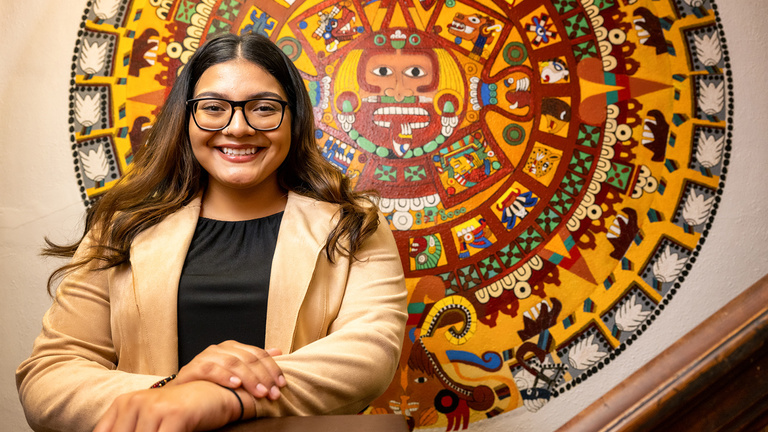 At the University of Iowa, Guadalupe De La Rosa found an environment where she could push herself to be a leader, take part in the crucial cycle of mentorship, and better embrace her cultural background.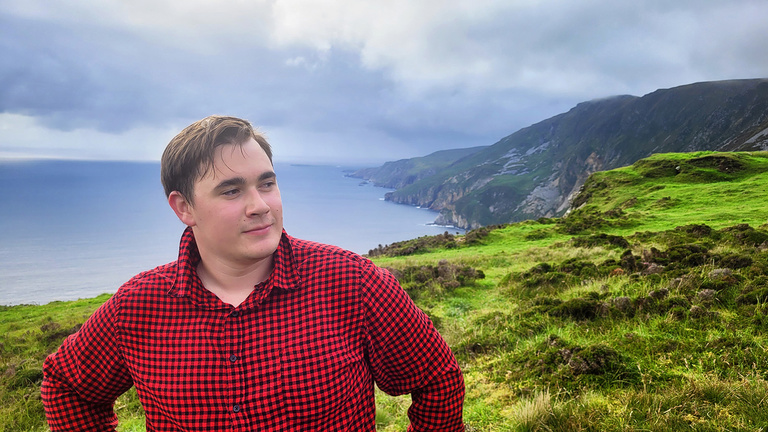 Starting his studies during a pandemic, Iowa engineering student Sayre Satterwhite focused on exploring new interests. In 2022, he became the first UI student to land a prestigious scholarship established by the NOAA.